If anything in Europe feels like the uber-cool NYC form Sex and the City ten it's probably Soho. You get the super rich people in Zebra Lamborghinis, the crazy folk, lots of tourists and all the glamour you need in your life. But before you head to Opium or Experimental Cocktail Club, get some dinner first.
The area around Wardour Street is not only an epi cente of London nightlife but bursts great little restaurants that are pretty cool and have the most delicious menus. We selected a couple of proven options, some of them a bit more on the relaxed side and some that provide a perfect base for a wild night of dancing and drinking in London's cool centre.
Blanchette
This is a perfect spot to hang out with your girls before heading out as you can indulge in feeling like a cool Parisienne. The concept of French tapas allows for strategic eating (getting as many delicious tastes as possible) and we like the rustic atmosphere.
Bocca Di Lupo
Walk in, sit at the bar and order only small dishes. Bocca Di Lupo is an upscale Italian with a casual atmosphere, understated but chic décor and food to die for. It gets pretty loud and sitting in groups on the bar is probably not the most communicative but we do really love their ragu and the excellent wine selection.
Bob Bob Ricard
Russian-European soul food that picks the best of all worlds (and helps to soak up some vodka tonics later on) in an opulent restaurant. Extra points for the champagne buttons!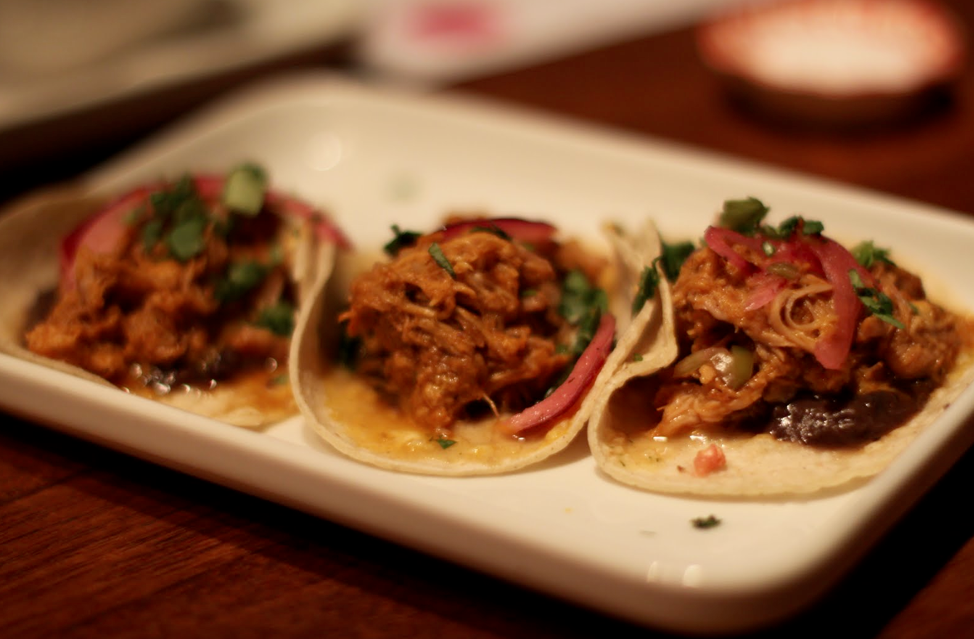 Wahaca
Great tacos and margaritas and a bit loud but you don't need a reservation and can hang out in their bar while waiting for a table. Pretty social and good with loads of friends. Again, sharing (food) is caring.
Duck Soup
Another gem with International cuisine focusing on high quality produce and a good wine selection. We love to sit outside in summer and gossip about everyone passing by.