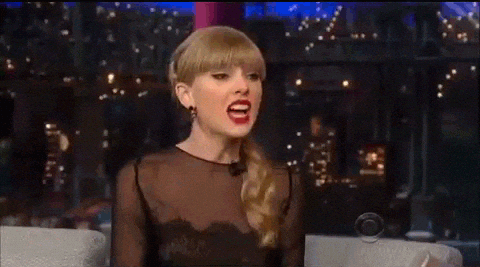 We like to think of ourselves as independent women – but whenever it comes to job applications we tend to dip into our passive craziness in anticipation of that call or email. Show too much eagerness, they won't call. Show too little enthusiasm, they think you're not interested. So what's the deal?
How do we make ourselves available, confident, and enthusiastic enough to claim that job but also invincible enough to not get frustrated about a call not returned. Here's how I learned to cope with job hunting frustrations:
Don't take it personally. Don't measure your professional worth based on the outcomes of your interviews. Jobs are a two-way street where the fit of the company has to coincide with the applicant. Brush yourself off, pour yourself a glass of wine and start applying again – there are other companies that will better fit your values and personal goals. Just try not to get wine on the computer and maybe have a friend edit through your cover letter…
Be patient. Sometimes the rewards of a path long-drawn are much more meaningful. New jobs are posted everyday, the options are endless. Being patient with your hunting will draw in new opportunities. Remember, some of the most successful CEOs like Craig Newmark for Craigslist and Ray Kroc for Macdonald's didn't conceptualize their ideas and companies until their mid-life career (read more). There's never a time constraint on our professional route – what doesn't happen today doesn't mean something better won't happen tomorrow.
Ask yourself questions and expand your skill-set. What do I need to do to improve my situation and get the job the next time? What can I say to outline my strengths and sell myself for the job requirements? Be more aware of your strengths and add value to your CV by learning skillsets that are considered to be assets within your dream job.
CodeAcademy teaches CSS, HTML and website coding for free. Duolingo is a complimentary app that teaches 9 languages in a fun and interactive way on iOS, Android and Windows Phone. Accessibility to the highest quality education is available without cost – what do you have to lose except your battery life?
You're not alone. Social media has a knack for centralizing the success of individuals and never focusing on the toil and hardship to get there. We would never post our failures on Facebook, Twitter, Instagram or Linkedin so don't give yourself a hard time comparing your successes and failures with your peers. There are others out there who are going through the same thing you are – who do you think are applying for those same jobs?
Seek out others. Some of the most helpful networks I've found had been HR managers and directors I've previously interviewed with. Get in touch with them and ask to have a quick coffee to review ways to improve yourself. Asking for an objective point of view and being open to feedback are the best ways to stretch yourself to be a better person at the end of the day. If you're lucky, maybe they'll cover the tab – but don't push it.
Everyone has been in the same situation. Whether you're a new graduate or someone who is looking for a change in career – job hunting can be one of the most frustrating and vulnerable points of your life. Overcoming the hardship and deciding not to surrender to bumps in the road builds strength and character. If Britney Spears can overcome 2007, you can too.