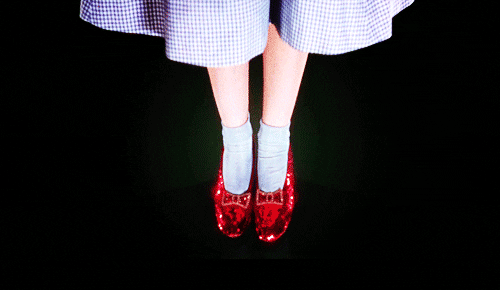 So here is the deal: McKinsey & Co are notoriously hard to get into. 10.000 people apply and maybe 200 get a job. This sounds like a pretty bad deal – but chances are you
have been beating similar odds before. Since we have a few insider contacts at the Trophy, we thought a quick guide on some Do's and Don'ts would help you be among the 200. Here we go:
Get an interview
This is the biggest hurdle and kills most people. The first challenge is to get a perfect application – spend some time with your CV and cover letter and make sure they are very personal and show how your key strengths align with the job description. Most consultancies demand internships, top grades, international experience and some extra-curricular activities. It sometimes makes sense to postpone an application to be able to tick a few more of their boxes. Some consultancies block you for a year or two before you can re-apply, so make sure your timing is right.
Just entering your resume into an online form is not necessarily the smartest way – unless you only ever had straight A´s. For all others, networking is key. Go to events, find consultants that went to the same schools and try to get them to pass on your application. This might feel a bit uncomfortable but networking is a key skill for consultants, so it makes sense to start developing it anyway.
Get a job
So you managed to get an interview. Yay! Now the hard part begins: prepping to ace it. Most consulting interviews have two parts: personal experience and cases.
Personal experience
Most people completely under-estimate this part. However, it is actually absolutely key, being able to convince your interviewer that you are awesome will set the scene for your case and make any small mistakes there so much more forgivable.
Find out what typical questions are and really drill into your CV to figure out what are your best examples. Most people will recommend you pick some from extra-curricula's and some from your internships/uni/jobs – this way you can show of both your personality and your skills.
It is worth to read up on storytelling and to really craft your key messages on why you are the right person for the job. Don't take the easy route of just using a STAR or PARADE framework. Really think about those situations and create a story that is both a solid account and not completely boring. We recommend you watch some TED talks to learn from the Masters of storytelling and try out everything on a bunch of friends – if they don't get it no one will.
Cases
So this is just a bit of work – you will go from applying the basics like a formula to true mastery through custom issue trees and structures. Case guru Victor Cheng says the magic starts to happen somewhere after your 50th life case and we kind of agree. We would start of with his "Look Over My Shoulder" audio cases and then move on to some books before practicing on people.
Good books to start with are Victor Cheng and Case In Point – these two are the classics and will teach you the basics. There is not that much to read on cases – you may want to watch some YouTube tutorials but we would not overdo that.
The key part is practicing. Find out whether there is a consultancy club at your uni to find practice partners or check online on preplounge.com and other case communities. While your friends are great assets for the personality part, cases are much better practiced with people who also prep as they know what to look for.
One last tip: A case journal where you note the problem, structure and solution to every case as well as what you learned is a really good idea to make sure you actually learn from your mistakes.
We wish you the best luck in getting in and please leave a comment if you have any further questions or even tips.