Why you need to build personal branding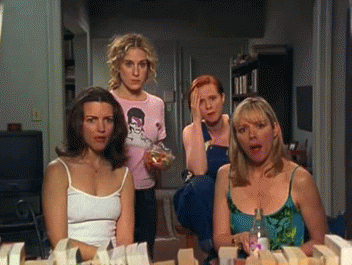 LVMH, a company with over 100,000 employees – how high are your chances of climbing up the ranks to the very top?
This world we live is in a constant flux. Every day we wake up, it is to a somehow different world. The speed of change is rapid and increasing. This brings great opportunities but can also mean that you can left get behind if you can't keep up. The internet, especially, has contributed to this, eliminating distance, time and costs. Today, we are competing globally, for resources, jobs and opportunities. However good you are, there is always someone out there who could and would do it better. Sounds pretty depressing, huh? We have unlimited choices but also greater insecurity. Jürgen Salenbacher gets to the heart of the issue, saying that the consequence of this for us is a "state of limbo" in which we are left not really knowing what to do next.
This four-part career guide aims to help you get out of this limbo. Your education and experience should not be your only asset, however brilliant it is. Graduating from one of the top colleges, internships at world-leading companies and extracurricular engagement – let's face it – don't really help you to stand out anymore. You have to differentiate yourself not only with your professional training but also with your personality in order to succeed in today's job market and get the job you have been dreaming about. Companies like Coca Cola and Apple spend enormous amounts of money to create brands that stick. You should do the same: create a brand, market yourself to others in a unique way and succeed!
Best goal: be a career girl who successfully builds a personal brand 
Intelligence and hard work are not all that is needed to make your way to the top. You also need to create a personal brand. Marissa Mayer is a brilliant example of how this is done successfully. She is only turning 40 this year but is already one of the most powerful women in the world. As president and CEO of Yahoo!, Marissa is the perfect poster child for making it to the top with a strong personal brand. She is the hands-on super-smart engineering genius that played a critical role at Google. "As Google's 20th employee and first woman engineer, she is a 'brand.' Marissa Mayer is the woman that made Google successful", said Laura Ries about Marissa, one of now 20 female CEOs of Fortune 500 companies. Laura is a leading brand strategist, bestselling author, sought-after speaker and popular television personality. She wrote best selling books about personal branding and is an expert on the topic. She pointed out that Marissa made it to the top (as CEO of Yahoo! and not even 40 years old) by not only working hard but also by being a brand.
Part II – How to build a personal brand
We have discussed the importance of a personal brand here. Now let's get stuff done and create one!
Step #1 Discover your brand
The discovery and definition of your personal brand is the first and most important step. Don't just create a personal brand for the sake of it, or make the mistake of not taking enough time to reflect. Your personal brand is a mixture of your professional skills and personal assets.
Make two lists of your strengths: one list of personal strengths and one of professional ones.  The key to success is to build a brand based on what you are passionate about. Also think about the impressions you are making on other people. Find out by asking them and then draw on their answers when creating your brand.
Step #2 Brand Statement
After discovering your professional and personal assets and linking them to a USP that will REALLY make you stand out, define it by creating your brand statement. To help you write a strong brand statement, think of your vision and mission for the future. Your brand statement should be 1-2 sentences long, answer what you are best at (value), whom you serve (audience) and how you do it in a unique way (USP). Always make sure your brand statement differentiates yourself from others.
Part III – Make use of todays assets – build your toolkit!
Thanks to the world wide web it is easy to spread your personal brand by allowing people to connect with you on various channels. Make use of it!

Put together your personal branding tool kit to highlight your brand and make it visible. Social Media provides a great opportunity for this but there is far more to add to your toolkit. Dan Schawbel, author of the book Me 2.0: Build a Powerful Brand to Achieve Career Success, has put together a list of the tools he recommends that you use. "The difference between today and over ten years ago when it [personal branding] was first mentioned by Tom Peters, is the rise of social technologies that have made branding not only more personal, but within reach", he says.
Toolkit:
Business cards
Resume/cover letter/reference documents
Portfolio showcasing your work
Blog or website
LinkedIn profile
Facebook profile
Twitter profile
Video resume
Wardrobe
Email address
Part IV – how to keep and consolidate your personal brand
A personal brand is your unique identity. Building it is the first step, keeping and consolidating it come next. You have successfully created a brand on paper, transmitted it into real life and secured a USP on the market. Now it is all about keeping your personal brand and continuously consolidating it, just like when creating a brand for a company! Your brand is all about your assets and what you offer to others; about what you add to the job market and this world. Reinforce your assets and collect cases for them to initiate trust and credibility over time.
Defining your personal brand is one step. Equally important is how people experience it. The goal is to have people's view of you be consistent with your personal brand. Trust has always been the key to success in marketing and the most secure way to become a brand. Build trust by continuously communicating, showcasing your assets and evolving in a credible way.
Once you can convince people to be your brand ambassador and they intuitively get your brand, you will know you have succeeded!