Paris is not only the city of love and lights but also of cool. Chic Parisiennes strolling around the Marais with their perfect messy hair in their Isabel Marant dresses, eating the most delicious food you can possibly find on earth – who would not want to join them?
We selected three of our favourite hot spots around the Marais for you to hang out and treat yourself.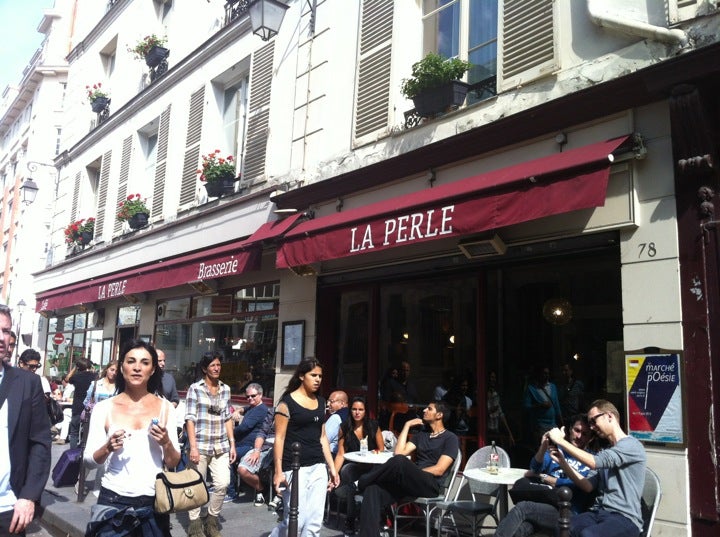 Breakfast – La Perle, 78 Rue Vieille du Temple
This is a classic Marais hot spot. Head here for a café allongé and a pain au chocolat – this is all you need to go shopping and explore the boutiques in the area (we love the Vanessa Bruno flagship store).
Lunch – King Falafel Palace, 26 Rue des Rosiers
This is another Marais institution and the best falafel you will ever have. It is a bit overrun by tourists, but just get a falafel to go and head down to the Seine to relax a bit in the sun or head up to the cemetery Pere Lachaise
Dinner – Le Dauphin, 131 Avenue Parmentier
A bit outside the Marais but perfectly located within five minutes of the canal St. Martin lies this gem. The white marble and polished steel create a chic atmosphere and the food is divine. The dishes are small and perfect for sharing – a twist on the tapas concept. Make sure to let the waiters help you pick – they are very friendly and know everything about the menu and the wine.
http://www.restaurantledauphin.net/