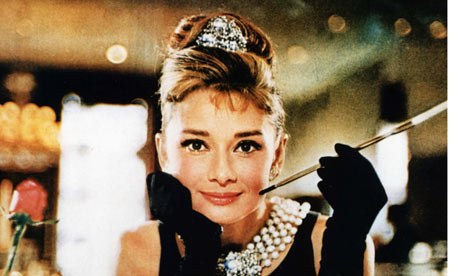 Everyone always talks about investment pieces but what's really worth splurging on? As a rule of thumb, anything Audrey Hepburn would wear will probably be chic forever.  STYLIGHT give us the round up for 7 classic investment pieces that'll really stand the test of time and will be worth eating baked beans for a week to afford!
Louis Vuitton Speedy Bag
It's always worth investing in high-end luxury brands such as they very rarely depreciate and are usually extremely well made meaning they'll only get better with time. The Louis Vuitton Speedy is such a classic and will instantly lift an otherwise boring outfit.
Valentino Classic Pumps
Every wardrobe needs a pair of classic black heels that'll work for just about any situation life throws your way. These Valentino pumps are the perfect height and will just as great with boyfriend jeans as they do with a party dress.
3.J Brand Jeans

Theres nothing sexier than a pair of jeans with a perfect fit. Cheaper than a gym membership, they've got the power to elongate your legs and slim your waist. You're sure to get loads of mileage of this skinny fit black pair by J Brand are a good bet.
4. Vanessa Bruno Cashmere Jumper
A cashmere jumper is a great investment and if you treat it well it'll see you through many, many winters to come. This Vanessa Bruno one is in a great, neutral tone that'll go with everything.
5.Burberry Trench Coat
We're sure it won't surprise you that the Burberry trench has made our list, a timeless classic, the trench will last you for life and it'll never go out of style.
6. Givenchy LBD

Last but definitely not least is the hardworking little black dress. This Givenchy one is timeless and is guaranteed to work for parties, work events, dates and more!
– By STYLIGHT http://www.stylight.co.uk/