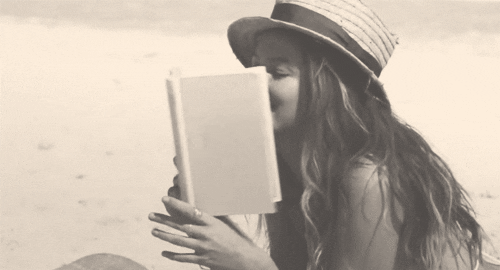 Tapping into the endless wisdom of career gurus can be a big help when making important, life-changing career choices and can also making positive difference to your everyday life. Since we ladies sometimes have a hard time connecting and creating networks, these books prove to be an invaluable resource.  Some are personal inspirations, some are more advisory, and the book Blockbusters by Anita Elberse is just a perfect and entertaining analysis of entertainment industries we wish everyone would read.
Blockbusters by Anita Elberse
Anita Elberse is not only a kick-ass Harvard Business School professor holding a PHD from London Business School, she is also one of the "40 under 40" Professors and a leading expert on marketing strategies in creative industries. So it is no wonder that her book Blockbusters found quite a lot of readers, and for a reason!
Elberse analyses the strategies and economics of modern blockbusters in entertainment from football, to movies, to lady Gaga and gives a comprehensive overview of how and why companies take risky bets on blockbuster entertainment. She clearly explains the reasoning behind those risky bets and talks about how newcomer products grow to become blockbusters. The book also looks at different variations of the same approach in various entertainment industries and why the Victoria's Secret show, for example, is a great idea.
Blockbusters is both brilliant and easy to understand. It is not only interesting for business girls but for anyone with an interest in entertainment, as it is also quite entertaining (no pun intended).
Lean In
For many, this was the big bang of a new era of girl power. Sheryl Sandberg is the COO of Facebook, McKinsey alumna and mother. In her book she mixes her own experiences with her thoughts on careers, family and how to get shit done. This book is becoming an instant classic and is mentioned every time someone talks about modern feminism, and it is definitely worth the read. One important message from Sheryl is to have the courage to speak up, ask for more money and sit at the table (both figuratively and literally) and, most importantly, to work hard and lean in. The academic world in which good work is somewhat automatically rewarded and we all got our golden stars is vastly different from the competitive business world, and becoming a female C-something takes a lot of drive. The advice and stories range from entry-level to executive and this makes Lean In a book you can always fish out of your bookshelf to consult.
Winning
OK, Jack is not a woman, and the fact that his wife is a co-author is also a bit suspicious. So why is it on the list? Well everyone who loves Tina Fey (so everyone) knows how Jack Welch was the CEO of General Electric for a while (like two decades). He is regarded as one of the most successful managers of all times and did a bunch of great things. He also wrote another book about those.
Rather than being a memoir, Winning is a support guide for people at every stage of their career, and it is both practical and inspirational. His messages are pretty clear: empower others, ask questions, tap into the potential of everyone around you, integrity is more important than power points and politics, and spend more time in action than planning. Sounds pretty reasonable, right?
#GIRLBOSS
This one is pretty straight forward. Young girl-entrepreneur decides to take matters into her own hands and grows a $100m company out of selling stuff on Ebay. There is lots of wisdom in this book regarding realising where you really are in the world (unfortunately, NOT the centre of the universe and the star in your own rom com) and also how to get to where you want to be. According to Sophia, getting there will takes lots of sweat, social media and skirts that are definitely too short. Nonetheless, she is a true patron of #girlpower and we love her for that!
The Pyramid Principle
Another McKinsey woman, Barbara Minto developed an idea that is now standard in business thinking and approaching issues: the Pyramid principle.
Granted, the book might be a bit heavier than your normal lecture but it will teach you how to systematically approach challenges by looking at all criteria exhaustively. This emphasises the importance of communicating your messages clearly and understandably. It talks about learning how to solve your problems and then tell others about them effectively, which is quite important when pursuing a corporate career. However, the message of Minto's book reaches beyond this, as the lessons learned can be applied to virtually everything. OK, maybe she doesn't tell you how to get all those shoes into your microscopic closet but, well, you might just have to accept that there is not a solution to everything.
Ask for It
Negotiation is something that doesn't come easy for many of us. The characteristics and behaviours necessary for negotiation are things that society generally teaches us girls shouldn't do: be aggressive, ask for things, insist, advertise yourself. The gender pay gap is a very real result of this. We especially love this book because it gives practical tools on how to negotiate as a woman and how to overcome your inhibitions about asking for more. Still feeling uncomfortable? Read Women Don't Ask first. The stories there will give you the motivation you need.
 Happy Reading!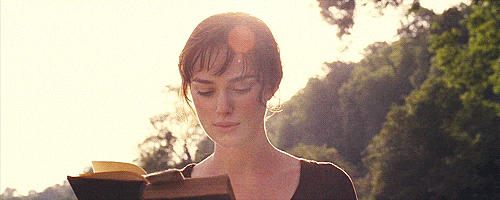 Images: Giphy