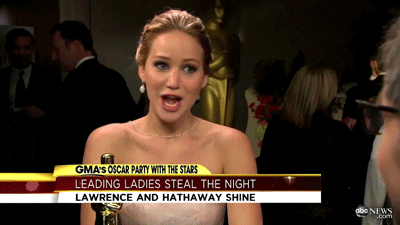 There are so many trends to say no to  during the first stages of any career. From losing yourself in comfy oversized pullovers to having to walk five steps behind your male counterparts because your movement is seriously impaired by too-tight clothing, there are plenty things that can go wrong.
While the sexualisation of women is an issue we do care about a lot, and while we totally think everyone SHOULD be perfectly fine with us going to work in mini skirts or semi-transparent Alexander Wang shirts, the reality is different. People do not only judge you by the work you do but also by the way you look. It is unfair, unjust and not cool – but this is not likely to change anytime soon, so we have to deal with it. Women wearing clothes that are too revealing or form-fitting will likely face unwanted consequences and, while we do not condemn anyone, we want to give you some guidance on what is generally seen as okay and what is not.
Whilst there are lots of outdated lists and guidelines for corporate dress code, there are two important things to beware: even if other women in your company dress a certain way, it does not mean you should. You don't have to go for all navy suit and blue shirt but looking professional really does help and will likely give you more confidence speaking with superiors. Secondly, and most importantly, do not be afraid to dress feminine. While being sexy is somewhat a taboo in the workplace, being a woman should never be. Wear dresses, jewellery and nail polish and do not try to be someone else. After all, Marissa Mayer wore super cool patterned Oscar de la Renta dresses in her Vogue shoot.
Really High Heels
There are two reasons why wearing killer pumps might not be the best idea when working in an office. First and foremost, it is widely seen as inappropriate and too sexy in more conservative sectors. Now, unless you insist on wearing pink feather mules, the general argument against sexiness is a bit far-fetched. However, it is always important to respect the rules within your industry. This means around 3 to 7cm for lawyers and bankers and a tiny bit more scope for more relaxed sectors. If you really cannot live without your heels, make sure they are in classic shapes and colours and not paired with anything too daring. The second reason is that heels might not carry you far enough. You have to be able to power walk around the building all day if necessary and wearing shoes in which you cannot walk with confidence will just make your life harder.
These suede sandals are 11.2cm perfection for everywhere but the office, Via The Office
Pencil Skirts
This might not be super obvious but lots of women actually complain about the pencil skirt for one main reason: it makes you slow. Instead of taking the big steps towards your goals you are used to making, pencil skirts only allow you to tiptoe in the right direction. Also, while this is more of a symbolic reason, being able to walk around as comfortably as your male colleagues still is kind of important, even in a literal sense. The easiest solution is to wear a skirt that is a) long enough and b) not too tight.
The perfect skirt for a casual stroll or a cocktail party but not for a power walk, via Net-A-Porter
See-Through Blouses
This trend has become somewhat permanent and often, see-through blouses or combinations don't look sexy or revealing at all. Nonetheless, as a career girl, and this does not mean anyone at The Trophy agrees with it, you have to be careful about how you dress and ensure that you never show any small detail of your bra, no matter how awesome the styling is. This includes showing too much cleavage. Even in industries with a more relaxed policy or on casual Friday, see-through or laced blouses are inappropriate, so stick to heavier silk for a classy look.
This very cute Rochas shirt is perfect for a Sunday date but not a meeting, via Stylebop
Over-Sized Jumpers
The Acne Studios Raya cardigan is an eternal flame of The Trophy girls and so are Stella McCartney's Julia sweat pants, so we do completely understand the benefits of layering and comfy clothes. In some industries you might even get away with this but one thing remains true: if you look like you should be sitting on a couch watching a Homeland marathon, you will probably have a difficult time developing an image of a hard-working and aspiring career girl. So, save the comfort for the evening and blow them away with a power suit!
This is the most comfy Acne sweater for a weekend on the couch but not to negotiate your promotion, via Acne
Thin Summer Dresses
Urban Outfitters, Zara and Topshop are experts at making romantic summer dresses with very thin material that look great on the beach or at a BBQ but not so much at work. They often come in weird colours or patterns with little cats or something similar. While we tolerate those dresses off duty, these will not improve your manager's opinion of you. Wear a dress with a stronger fabric instead and go for dresses that will make you look more sophisticated if you want to be taken seriously.
This Zara dress is positively perfect for any festival but not your next presentation, via Zara