Lots of magazines have lovely beauty editorials full of purple blush on a model's cheekbones, dramatic smokey eyes or a vaseline-induced glow that often enough inspire us to make weird purchases, from neon orange Kayal to feathered fake lashes (it is probably better to leave these for the next festival or theme party).
While there are plenty of things you can do on your face at work, some make-up, nail and hair styles are just not okay. So while you are wearing your Stella McCartney blazer (or the COS copy like we do), beware of some of the worst Don'ts. Some of these things might be completely perfect if you work in an ad agency or at Grazia, but for more conservative industries, these won't do you any good.
Crazy hair – Youtube is full of great tutorials on how to get the latest celeb looks with braided hair etc. In the real word, there is a fine line between a nice hair style and looking like you still belong in an all-girls school. Stay on the safe said by avoiding colorful hair accessories and remove those Pippi Longstocking braids.


Nail art – While the acceptance of nail polish colours probably varies across industries, nail art is universally condemned. While we don't want to accept that bankers will never wear black nailpolish (it would look so badass), hearts, dots, figures, stickers, patterns or anything else other than simple colour on nails is not something for work. Another important point: an old manicure with lots of imperfections is definitely a Don't!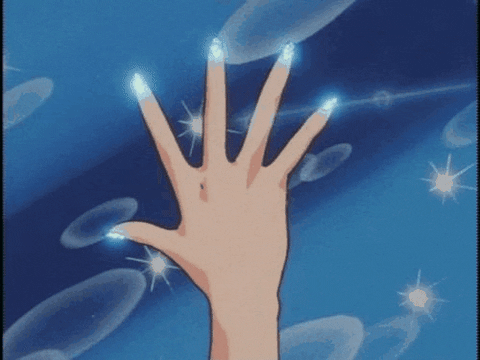 Go full face – Your day make up should not turn you into a femme fatale. For the lips, colours are fine, especially with a more simplistic eye and face approach. For the eyes however, a good eyeliner and maybe some brown or aubergine eyes are as far you should go.
Last night's smudge – The best out-of-bed look with undone hair and some smudged eyes from last night's mascara look insanely seductive and are the ultimate French Girl cool, but this might lead everyone at the office to think you are an alcoholic or just had a ONS (or both), which is not the way you want your boss to perceive you.
Photos: Giphy