This is our absolute list of great movies to watch when you have a broken heart. Some of the films are older, some newer, some are intellectual, some teen comedies. Although they have on thing in common: none have a happy end. Broken hearts are horrible and time really is the only thing that helps. So, spend some on watching TV & recovering. Order pizza and Ben & Jerry's, open the red wine and get ready for a good cry, some laughs and lots of positive energy.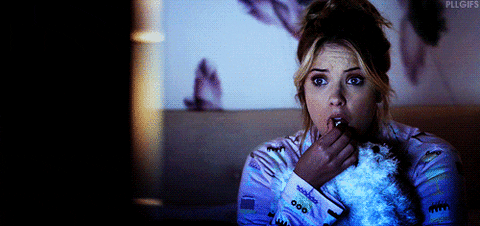 Roman Holiday – Audrey Hepburn is a princess who is fed up with the limitations of her responsibilities, so she runs away from her hotel in Rome. She meets an American reporter and we can all imagine how the story goes. This is the very romantic and very bittersweet original of all the princess runaway movies (but it is also so much more).
The Help – Emma Watson plays Skeeter, a young woman who puts herself and her own wishes before those of a man and determines her own path in life. This movie is about strong women, friendship and being okay without the guy.
Kramer vs. Kramer – This movie about the end of a love earned Meryl Streep her first Oscar. It is heart-breaking, sad, hilarious and very, very good. Watch it after a bad teen movie to balance out.
My best friend's wedding – (spoiler alert!) This movie is utterly reassuring for one main reason: if Julia Roberts doesn't end up with the guy, then it's okay if you don't either. Sometimes things just are not meant to be but you can still look good in lilac and dance with your gay best friend.
Frances Ha – If you're 30, with only have an average academic career and no boyfriend or job, you can still be happy. This super cute indie romcom with Greta Gerwig is a bit like Girls: it sometimes makes you angry but you still want to watch it.
The First Wives Club – This is a classic. Goldie Hawn and her two friends all hit rock bottom and reconnect. They then start to help each other out, get their careers back on track and get payback from their exes. This film is magnificent and funny.
The other woman– This romcom with Cameron Diaz & Kate Upton is about a mistress who befriends the wife (and mistress number 2) to get revenge on the cheating macho. It's a light Hollywood laugh and a total feel-good movie.
Kill Bill – Uma Thurman is really mad at her ex, so she goes out and gets a sword to kill him with. He had it coming though.
Bring it On (Girls United) – Another movie about girl power and friendship rather than men (bah). It also features the wonderful Kirsten Dunst during her teen movie career.
Charlie's Angels – Charlie's Angels is such a silly movie. But it features women that are strong, smart and have lots of fun without guys. It does have some smaller love stories (Pete and the bad guy) but it's mainly about girls kicking ass!

Or, if you want to watch something with a happy end instead, Bridget Jones, The Holiday & Love Actually are also The Trophy Girls' favourites. <3